Home › Wheels and Tyres › Wheels › S1 Elise Wheels (Gunmetal)
S1 Elise Wheels (Gunmetal)
---
Be the first to write a review
We've finally received a few sets after 2 years of waiting! Only 7 sets available, so order quickly.
The best value for money wheels available for the Lotus Elise.
They are wider than standard wheels so can accept the wider Yokohama tyres too.
These are very strong and offer a weight saving of nearly 2kg per wheel in comparison to the Sport 160 Victory wheels (which are treble this price).
Manufactured specifically for the unusual Lotus 95.25mm PCD and low offset.
Fronts 15" x 6.5" ET7 PCD 4 X 95.25mm @ 5.95kg
Rears 16" x 8.0" ET12 PCD 4 X 95.25mm @ 7.95kg
Wheel Nuts and Tyres are available from us too.
These wheels require 60 Degree Tapered Wheel Nuts, standard Elise MK1 Spherical Wheel Nuts must NOT be used.
PRICE IS FOR A FULL SET OF 4 WHEELS (WHEEL BADGES NOT SUPPLIED).
This fits the following models:
S1 K SERIES ELISE
LOTUS 340R
---
Related Products
---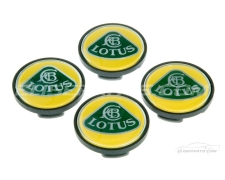 ---