Home › Corrosion Inhibitors & Lubricant › ACF 50 Anti Corrosion Spray
ACF 50 Anti Corrosion Spray
---
Be the first to write a review
ACF-50, Anti-Corrosion Formula, is a state of the art, anti-corrosion / lubricant compound, that has been specifically designed for the Aero Space Industry.

It can be described as an ultra thin fluid film compound which must be applied on an annual basis. ACF-50 actively penetrates through the corrosion deposits to the base of the cell where it emulsifies and encapsulates the electrolyte, lifting it away from the metal surface.

ACF-50 then dispels this moisture and provides an atmospheric barrier which prevents any further moisture contact, thereby keeping the cell inactive.

This compound continues to actively penetrate and "creep" into the tightest of seams, lap joints, micro cracks and around rivet heads, dissipating the moisture, even salt water, in these corrosion prone areas.

These unique abilities of ACF-50 remain effective for 12 months, gradually disappearing as it is chemically consumed.

Kills existing corrosion and prevents new.
'ACTIVE' for up to 12 months.
Easily applied non-drying, ultra thin, clear film.
Approved for use on electrics and engines.
Contains no wax, silicon, Teflon or water.
This item can only be sent by Fed-Ex in the UK, therefore, courier delivery charges apply.
If being sent internationally it must travel by Fed-Ex International Priority only, no economy option is available.
This fits the following models:
S1 K SERIES ELISE
S2 K SERIES ELISE
S1 EXIGE & MOTORSPORT
S2 2ZZ EXIGE
LOTUS 340R
S2 2ZZ ELISE 2004-2011
VX220 / SPEEDSTER
LOTUS EUROPA
LOTUS 2-ELEVEN
LOTUS EVORA
S3 1.6 ELISE 2011-2014
V6 EXIGE / ROADSTER & CUP
S2 1ZZ ELISE 2006-2010
S3 ELISE 2011-2020
LOTUS 3-ELEVEN
---
Related Products
---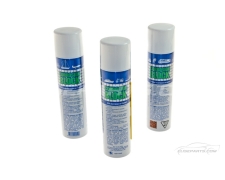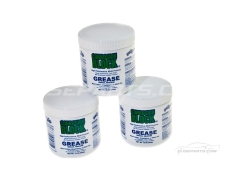 ---