Home › Induction Intake System › Air Filter Cleaning Kit
Air Filter Cleaning Kit
---
Be the first to write a review
It is essential to clean your cotton based Air Filter every 5000 miles or so to keep your induction system at its peak efficiency.
A blocked or dirty air filter will reduce vital airflow into your engine thus reducing its breathing capabilities, its fuel consumption and ultimately its BHP.

Green cleaning fluid is formulated to degrease and clean the cotton gauze of the filter used in some induction systems. Green filter oil penetrates the cotton gauze and remains in the fabric of the cotton, helping the filter to trap dirt, dust and moisture sucked into the engine bay.

It is imperative that no dirt particles get through the filter as these will score the piston bores and other important components.
Enough for several "cleaning / oilings" supplied.
No other fluids should be used to clean the filters as it may invalidate the guarantee.
Airline regulations class this as a hazardous product so we cannot ship outside Europe or by aeroplane.
This item can only be sent by Fed-Ex in the UK, therefore, courier delivery charges apply.
This fits the following models:
S1 K SERIES ELISE
S2 K SERIES ELISE
S1 EXIGE & MOTORSPORT
S2 2ZZ EXIGE
LOTUS 340R
S2 2ZZ ELISE 2004-2011
VX220 / SPEEDSTER
LOTUS EUROPA
LOTUS 2-ELEVEN
LOTUS EVORA
S3 1.6 ELISE 2011-2014
V6 EXIGE / ROADSTER & CUP
S2 1ZZ ELISE 2006-2010
S3 ELISE 2011-2020
---
Related Products
---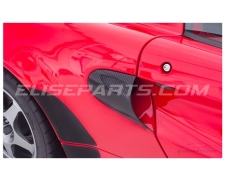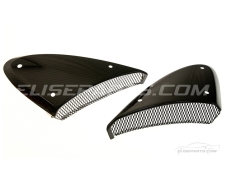 ---