Home › Exterior & Bodywork › Aerodynamics › S2 Sport Side Scoop
S2 Sport Side Scoop
---
Be the first to write a review
Specifically designed by us to be able to install onto any S2 Elise (pre-facelift models) with our special fitting kit.

Beautifully crafted from REAL Carbon Fibre or shiny black Gel Coat.

These side scoops direct 30% more air into the side air ducts keeping the engine bay temperatures to a reasonable level.

As cold air is denser than the warm underhood temperature it helps increase BHP too.

Outside air can also be ducted directly to other parts that require most cooling such as the overloaded Alternator or the Air to Oil Cooler.
Please see the related products below.

These look so much better than the plastic grills on an S2 Elise or the plastic scoops used on the Exige MK2.

Less than one hour to install and supplied with special adhesive and instructions.

We also stock flexible ducting that can be sealed to the side air scoop thus directing any cool air directly to the Airbox Inlet or the Air Filter / Throttle Body.

Supplied complete with easy to follow fitting instructions, brackets and all bright anodised fixings required.
These are the same shape as the Original equipment S2 Exige side scoops and can be supplied with or without the fitting kit.

The Fitting kit for fitment to the S2 Elise comprises:
6 x Anodised laser cut and CNC folded aluminium brackets
6 x Anodised Aluminium Conical washers
6 x Stainless Steel Countersunk Set Screws
4 X Aluminium Pop Rivets
1 X Tube of U-Pol Polyurethane Adhesive
Picture fitting instructions.
N.B. NOT SUITABLE FOR THE FACE LIFT S2 / S3 WITH MESH SIDE INTAKES.
THE FITTING KIT IS SUBSIDISED IN THE PRICE OF THE SCOOPS; WE WILL NOT SUPPLY JUST THE FITTING KIT.
This fits the following models:
S2 K SERIES ELISE
S2 2ZZ EXIGE
S2 2ZZ ELISE 2004-2011
S2 1ZZ ELISE 2006-2010
---
Related Products
---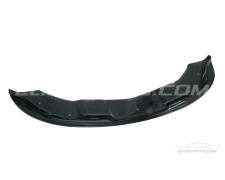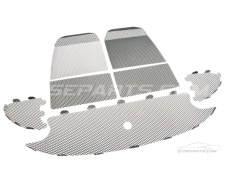 ---