Home › Exterior & Bodywork › Exterior Carbon Fibre › Carbon Fibre Mirror Covers
Carbon Fibre Mirror Covers
---
Be the first to write a review
N.B. Due to high demand, the current lead-time for this product is 12-14 working days.
Scratched or scuffed your door mirror casing? Don't pay £50 each to get it removed and painted and re fitted, simply use our "push on" carbon fibre covers.

These covers simply push on and adhere to your door mirror casing.

Supplied in Pairs (2 pieces) Beautifully crafted from the highest grade pre-impregnated Carbon Fibre (F1 specification); these top quality Mirror Covers are lightweight, weighing just a few grams each and take just a few minutes to install.

All of our pre impregnated Carbon Fibre parts are meticulously manufactured and then processed through an Auto clave (High Temperature and pressure).

This produces a high quality, very lightweight but incredibly strong part to the exact dimensions of the original plastic part so fitment is quick and simple.

These "work of arts" look superb in any colour car and adds a touch of individuality and style to the bland exterior too.

Supplied in a polished finish (straight from the Autoclave & polished).
This fits the following models:
S1 K SERIES ELISE
S2 K SERIES ELISE
S1 EXIGE & MOTORSPORT
S2 2ZZ EXIGE
S2 2ZZ ELISE 2004-2011
VX220 / SPEEDSTER
LOTUS EUROPA
S3 1.6 ELISE 2011-2014
V6 EXIGE / ROADSTER & CUP
S2 1ZZ ELISE 2006-2010
S3 ELISE 2011-2020
---
Related Products
---
Offer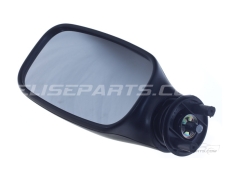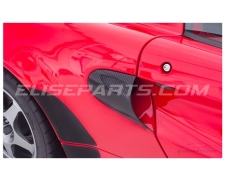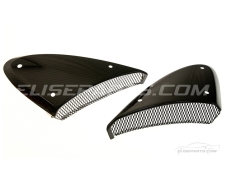 ---