Home › Corrosion Inhibitors & Lubricant › Corrosion Block Spray
Corrosion Block Spray
---
Be the first to write a review
This item can only be sent by Fed-Ex in the UK, therefore, courier delivery charges apply.
If being sent internationally it must travel by Fed-Ex International Priority only, no economy option is available.
Also available as a Corrosion Block Grease
Corrosion Block is an anti-corrosion compound developed exclusively to stop existing corrosion and prevent new.

It is unique in that it is designed for use in electrics and electronics as well as metals and structures.

This makes this product essential for your day-to-day routine maintenance and as long-term asset protection for your boat / equipment within a harsh Road or marine environment.
It is a VERY sophisticated water displacement product designed as corrosion prevention and inhibiting compound with the added advantage that it will stop existing corrosion, prevent new forming and is slow to deteriorate (it has a 12 to 18 month active life).

It is also a very efficient penetrant, without loosening structural attachments and an excellent lubricant, without having any wax, silicon or Teflon additives (which actually seal in moisture thereby aggravating and perpetuating the corrosion process). It is 'proactive', neither passive nor waxy, is compatible with most plastics and rubbers and is EXTREMELY ECONOMICAL IN USE.
Corrosion Block is simply sprayed into the structure, joints and welds, i.e. under hidden areas, where the corrosion works away un-noticed, under panels and on hidden parts of the engine, gear boxes, generators, switch panels and avionics, especially on outboard engines where it will work hard to prevent corrosion and structural degeneration.

Where corrosion is already evident it will help inhibit further progress by insulating and electrically 'switching off' the corrosion cell. It will also penetrate around bolts, screws and hardware, protecting them from electrolytic corrosion and preventing seizure.
Electrically: It will protect electrical joints, plugs and components and prevent corrosion causing high resistance joints.

This goes for PCB's and electronics as well, such as computerised ignition and fuel control units and their multi pin plugs, radio's, radar and antennas, while switches, controls and levers will all be lubricated as well as protected from corrosion.

It does not affect the working of electrical or electronic components however keep it off Liquid Crystal Displays.

Multi pin plugs and connectors benefit from having Corrosion Block applied directly to the contacts.

Corrosion Block has restored many a failed electronic / electrical component and its uses are unending.
It will, with regular applications, make maintenance easier and save you money, make the underneath etc. easier to clean, look better, help prevent surface / structural / electrical corrosion related failure thereby increasing reliability and it will increase your Lotus' value.

It will significantly reduce your replacement, repair and labour expenses.
How to use it:
Being 90%+ product in the spray cans and with very little carrier or propellant (good value for money) it does not spray particularly well when cold so keep the tin warm and shake it really well before use to activate the propellant.

It is not necessary to saturate the entire area to be treated, as Corrosion Block has a strong capillary action and will spread into the smallest crevices, leaving an ultra thin film.

Give the area the lightest coating / spray you can, enough so that when it creeps it will cover all. It really does creep.
Also use a rag and spread it over the areas sprayed. The rag gets impregnated and then spreads it further. Being 'active' it is sacrificial and will need 'topping up' as necessary.

In hidden areas it will last up to 18 months, (at least 18 months in plugs and switches). Exposed areas such as undertrays, dampers which are subjected to regular salt-water exposure; just re-treat as necessary and use Corrosion Block as a part of your regular maintenance.

You can tell if it is still active because any water will 'bead' on contact.
Corrosion Block is also available as a grease, to provide maximum protection in extreme conditions strongly resisting water washout.
Its formula provides both high and low temperature performance, increasing the life of critical components.

Mild steel, Aluminium and Stainless Steel fittings will all benefit greatly from occasional applications.
This fits the following models:
S1 K SERIES ELISE
S2 K SERIES ELISE
S1 EXIGE & MOTORSPORT
S2 2ZZ EXIGE
LOTUS 340R
S2 2ZZ ELISE 2004-2011
VX220 / SPEEDSTER
LOTUS EUROPA
LOTUS 2-ELEVEN
LOTUS EVORA
S3 1.6 ELISE 2011-2014
V6 EXIGE / ROADSTER & CUP
S2 1ZZ ELISE 2006-2010
S3 ELISE 2011-2020
LOTUS 3-ELEVEN
---
Related Products
---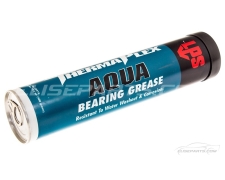 ---