Home › Tools › Flat Top Axle Stands
Flat Top Axle Stands
---
Be the first to write a review
These EP Tuning lightweight aluminium axle stands weigh just over 2kg each and have a unique feature, a Removable Flat Top.
The underside of your Lotus is flat so each stand has a removable rubber cushion that protects the delicate aluminium chassis from dents and scratches.
You can still use the U channel tops should you want to support a more complex shape by simply lifting off the Flat Top.
Adjustment is quick and easy via a captive, multi-position load support pin.
They are lightweight and require minimal space but have a load capacity of 1.5 tonnes each, which equates to two complete Lotus Elises.
The robust construction of these stands ensures superior strength to safely support your Lotus.
Max weight load 3 tonne (3000 KG) per pair (1.5 tonne each).
Minimum height 265mm.
Maximum height 390mm.
6 adjustable height increments.
Weight: 4.4 KG.
Ideal for use at race meetings or track days.
Picture for illustration only.
This fits the following models:
S1 K SERIES ELISE
S2 K SERIES ELISE
S1 EXIGE & MOTORSPORT
S2 2ZZ EXIGE
LOTUS 340R
S2 2ZZ ELISE 2004-2011
VX220 / SPEEDSTER
LOTUS EUROPA
LOTUS 2-ELEVEN
LOTUS EVORA
S3 1.6 ELISE 2011-2014
V6 EXIGE / ROADSTER & CUP
S2 1ZZ ELISE 2006-2010
S3 ELISE 2011-2020
LOTUS 3-ELEVEN
---
Related Products
---
Offer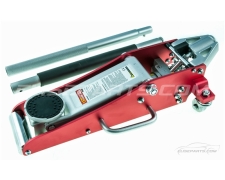 ---