Home › Tools › 17mm Hex Head Socket
17mm Hex Head Socket
---
Be the first to write a review
Thin wall 1/2" Drive Hexagon Headed Shrouded Socket that won't scratch your nice wheels.
Ideal for those tight orifices such as the 17mm wheel nuts required for our S2 wheel stud kit, our Hexagon wheel bolt conversion or for fitting S2 Wheels to an S1 Elise.
All require the use of 17mm wheel nuts.
This fits the following models:
S1 K SERIES ELISE
S2 K SERIES ELISE
S1 EXIGE & MOTORSPORT
S2 2ZZ EXIGE
LOTUS 340R
S2 2ZZ ELISE 2004-2011
VX220 / SPEEDSTER
LOTUS EUROPA
LOTUS 2-ELEVEN
LOTUS EVORA
S3 1.6 ELISE 2011-2014
V6 EXIGE / ROADSTER & CUP
S2 1ZZ ELISE 2006-2010
S3 ELISE 2011-2020
LOTUS 3-ELEVEN
---
Related Products
---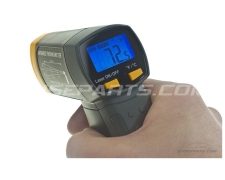 ---