Home › Exterior & Bodywork › Clamshells & Bodywork › S2 Toyota Elise Rear Clamshell
S2 Toyota Elise Rear Clamshell
---
Be the first to write a review
S2 Toyota Elise Rear Clamshell in white fibre glass.
This is a top quality moulding prepared by specialists so there is no filler required prior to painting.
Most of the fettling is done so it should be quicker to install and paint.
New from Lotus these are over £3,400 + box fee
It is supplied complete with all the internal mounting points and brackets pre-installed .
View the detailed pictures to see the quality of this clamshell.
N.B. Due to the size, there is a £150 packing surcharge added at checkout on this product.
This fits the following models:
S2 2ZZ ELISE 2004-2011
S2 1ZZ ELISE 2006-2010
---
Related Products
---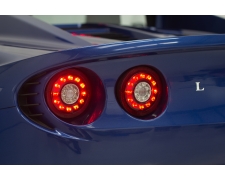 ---