Home › Exterior & Bodywork › Aerocatch
Aerocatch
---
Be the first to write a review
The aerodynamically efficient and aesthetically styled AeroCatch is setting new standards in panel fixing, providing a wide variety of fixing solutions for bodywork on Motorsport vehicles.

The PTFE coated strike pins virtually eliminate the need for regular lubrication and can be used through the base or side, making them suitable for bonnets or boots.
There are two types of AeroCatch available; the Plus Flush and the Flush.
The Plus Flush type is designed to be fixed through the top surface of a panel with six M4 countersunk screws. The fitting flange will be 2.5mm above the panel surface. Ideal for thin metallic or composite panels.
The Flush type is designed to be fixed from underneath the panel thereby creating a flush surface and can be bonded into position so that there are no fasteners visible from the top of the panel. Ideally suited for composite panels.
Kit Contents:
2 x AeroCatch
2 x Strike Pins
4 x M10 Half Nuts
4 x M10 Washers
2 x Bump Stops
12 x M4 Countersunk Screws
12 x M4 Nyloc Nuts
12 x M4 Washers

Supplied in Pairs ( 2 Aerocatch Fasteners).
This fits the following models:
S1 K SERIES ELISE
S2 K SERIES ELISE
S1 EXIGE & MOTORSPORT
S2 2ZZ EXIGE
LOTUS 340R
S2 2ZZ ELISE 2004-2011
VX220 / SPEEDSTER
LOTUS EUROPA
LOTUS 2-ELEVEN
LOTUS EVORA
S3 1.6 ELISE 2011-2014
V6 EXIGE / ROADSTER & CUP
S2 1ZZ ELISE 2006-2010
S3 ELISE 2011-2020
---
Related Products
---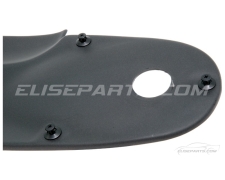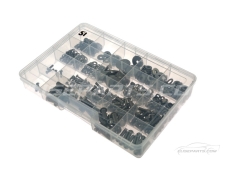 ---