Home › Exhaust System › Heatshield & Accessories › Mechanical MIL Light Eliminator
Mechanical MIL Light Eliminator
---
Be the first to write a review
When you replace the Catalytic Converter with a "De-Cat" pipe the ECU believes there is a fault with the catalyst as both the pre and post cat Lambda sensors read the same.
This will illuminate the MIL light on the instrument pack display.
There are two ways to overcome this, electronically or mechanically.
The Mechanical MIL Light Eliminator is installed on the Post cat lambda sensor, it simply moves the lambda sensor out of the main flow of gas thus changing its output.
This fits the following models:
S2 K SERIES ELISE
S2 2ZZ EXIGE
S2 2ZZ ELISE 2004-2011
LOTUS 2-ELEVEN
LOTUS EVORA
S3 1.6 ELISE 2011-2014
V6 EXIGE / ROADSTER & CUP
S2 1ZZ ELISE 2006-2010
S3 ELISE 2011-2020
LOTUS 3-ELEVEN
---
Related Products
---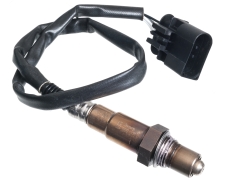 ---