Home › Corrosion Inhibitors & Lubricant › Red Rubber Assembly Grease
Red Rubber Assembly Grease
---
Be the first to write a review
Rubber without lubrication dries out, hardens, crackles and breaks.
If affected by gasoline or if lubricated with petroleum-based grease, it swells, loses its shape and does not do the work as intended. When in contact with moving parts, it wears out from friction (an o-ring against a brake caliper or cylinder piston, a dust boot against a clutch plunger) and also may rupture; Finally, during assembly, it is hard to push a piece of dry rubber into a casing and even more so to slide one rubber part onto another.
This little bit of grease is ideal for the assembly of brake caliper seals, rubber suspension bushes etc.
Tin contains 15 grams of grease.
This fits the following models:
S1 K SERIES ELISE
S2 K SERIES ELISE
S1 EXIGE & MOTORSPORT
S2 2ZZ EXIGE
LOTUS 340R
S2 2ZZ ELISE 2004-2011
VX220 / SPEEDSTER
LOTUS EUROPA
LOTUS 2-ELEVEN
LOTUS EVORA
S3 1.6 ELISE 2011-2014
V6 EXIGE / ROADSTER & CUP
S2 1ZZ ELISE 2006-2010
S3 ELISE 2011-2020
LOTUS 3-ELEVEN
---
Related Products
---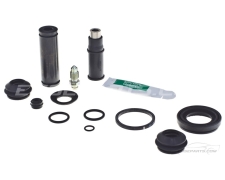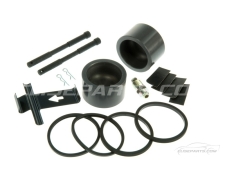 ---