Home › Brake System & Ancillaries › Brake Pads › Ferodo DS2500 Front 2-Pot Brake Pads
Ferodo DS2500 Front 2-Pot Brake Pads
---
Be the first to write a review
Ferodo DS2500 is amongst the foremost high performance track day pads in the business.
It is also suitable for some light duty front and many rear pure race applications. It offers excellent refinement for such a high performance pad.
This is the official pad compound used with the fast road Lotus AP Front Big Brake Kit.
Supplied as a set of 4 brake pads for the standard front AP 2-pot Caliper.
This fits the following models:
S1 K SERIES ELISE
S2 K SERIES ELISE
S1 EXIGE & MOTORSPORT
S2 2ZZ EXIGE
LOTUS 340R
S2 2ZZ ELISE 2004-2011
VX220 / SPEEDSTER
LOTUS EUROPA
LOTUS 2-ELEVEN
S3 1.6 ELISE 2011-2014
S2 1ZZ ELISE 2006-2010
S3 ELISE 2011-2020
---
Related Products
---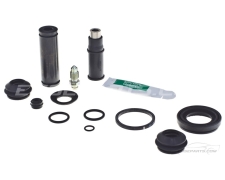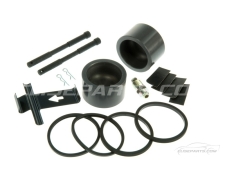 ---