Home › Tools + Servicing › Service Items › Ignition › Ignition Coil S1 VVC
Ignition Coil S1 VVC
---
Be the first to write a review
These Coils have been obsolete for several years so we have had them re-manufactured to the Lotus original specification.
We have designed a few changes that have made them even better than original.
Firstly, they are lighter, as we have used aircraft grade aluminium for the backing plate.
We have also had the backing plate Xylan coated so unlike the original steel type the alloy will never corrode or create any stray spark tracks which can cause miss fires.
Finally the Coil packs themselves are individually mounted, this means if ever one single coil requires replacement it can easily be removed and re-fitted.
The original coils are machine pressed in place so cannot be seperated singularly.
All this and yet our price is still lower than the original too.
This fits the following models:
---
Related Products
---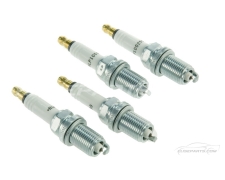 ---