Home › Steering + Suspension › Steering & Ancillaries › Sona Steering Rack Refurbishment Kit
Sona Steering Rack Refurbishment Kit
---
Be the first to write a review
Eliseparts Sona Steering Rack complete refurbishment kit includes all the parts required to service the Lotus OEM Sona Steering Rack.
The Sona Steering Rack is used on Toyota model Lotus from 2005 onwards.
The Lotus V6 Exige & 3-Eleven use different Track Rod Ends as shown in the 2nd Picture and the 5th picture shows a Sona Sterering Rack.
Please check your rack is a Sona Rack before ordering 
Kit Comprises;
2 x Tie Rods
2 x Track Rod Ends
2 x Neoprene Rubber Bellows
This fits the following models:
S2 2ZZ EXIGE
S2 2ZZ ELISE 2004-2011
VX220 / SPEEDSTER
LOTUS EUROPA
LOTUS 2-ELEVEN
S3 1.6 ELISE 2011-2014
V6 EXIGE / ROADSTER & CUP
S2 1ZZ ELISE 2006-2010
S3 ELISE 2011-2020
LOTUS 3-ELEVEN
---
Related Products
---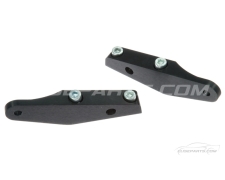 ---