Home › Genuine Lotus Parts › S2 / S3 Yokohama AD07 Rear LTS2 Tyres
S2 / S3 Yokohama AD07 Rear LTS2 Tyres
---
Be the first to write a review
The new LTS2 marked AD07 tyres approved by Lotus for the S2 / S3 Elise.
Price is for one pair of rear 225 x 45 x 17 Tyres.
The production date of the tyres is 2018 which is the last time they were produced.
These are the last LTS tyres Yokohama will ever produce!
This fits the following models:
S2 K SERIES ELISE
S2 2ZZ EXIGE
S2 2ZZ ELISE 2004-2011
S3 1.6 ELISE 2011-2014
S2 1ZZ ELISE 2006-2010
S3 ELISE 2011-2020
---
Related Products
---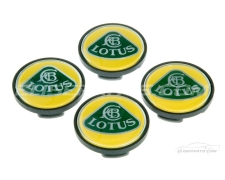 ---